ONDO DEPUTY SPEAKER, MAJORITY LEADER, MINORITY LEADER CHEER UP CHRISTOPHER OLUSA ON GUINNESS WORLD RECORDS (GWR)
The Deputy Speaker of Ondo Assembly, Rt. Hon. Abayomi Akinruntan alongside Deputy Majority Leader, Hon. Princess Tosin Ogunlowo and Deputy Minority Leader, Hon. Raymond Daudu cheered up Mr. Christopher B. Olusa on his journey to break Guinness World Records (GWR), that will become a reality today.
Christopher Olusa an indigene of Akoko in Ondo State started his attempt to deliver speech for 120 hours at Dejavu Hotel, Alagbaka, Akure, Ondo State following the approval by GWR.
Prior to this attempt, the record holder is by a Nepali, Ananta Ram who spoke for 90 hours and 2 minutes in Kathmandu and Christopher Olusa from Ondo State has surpassed this time frame to break the record.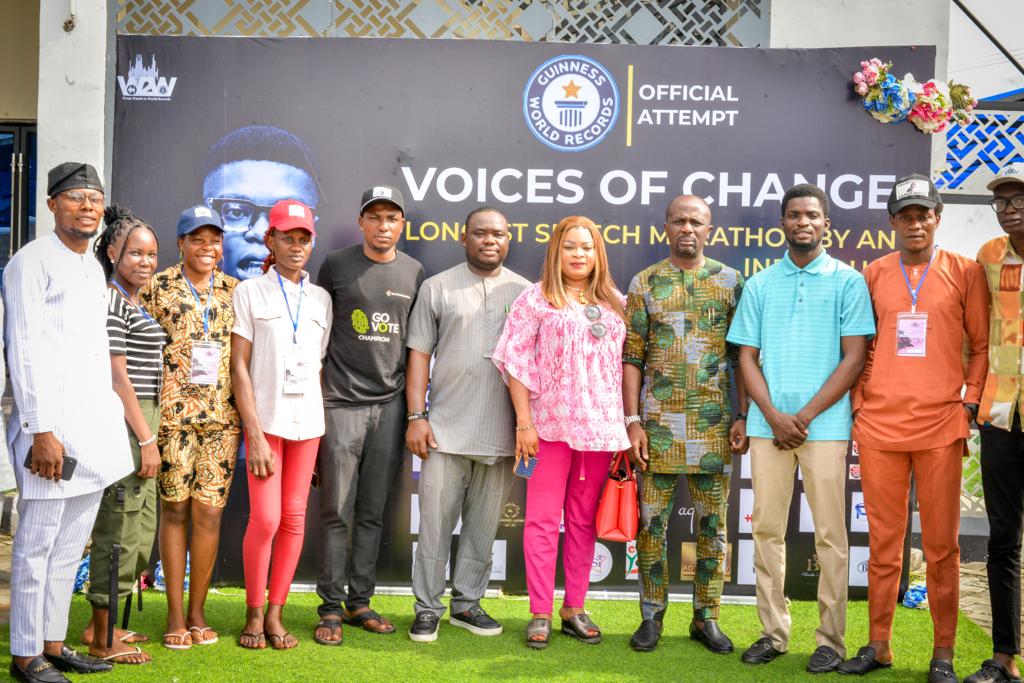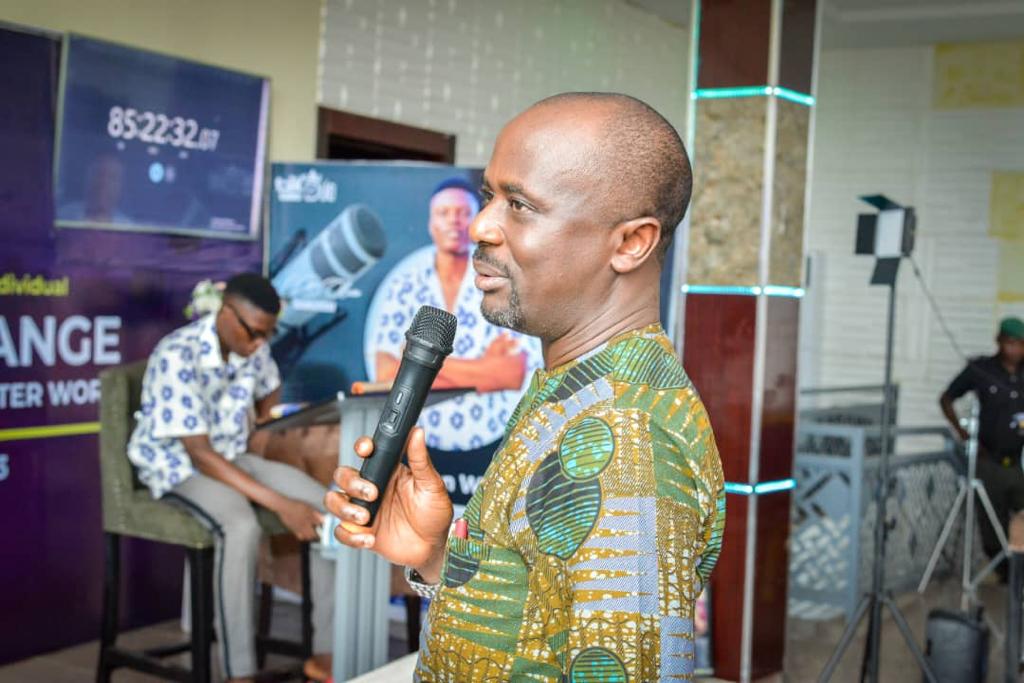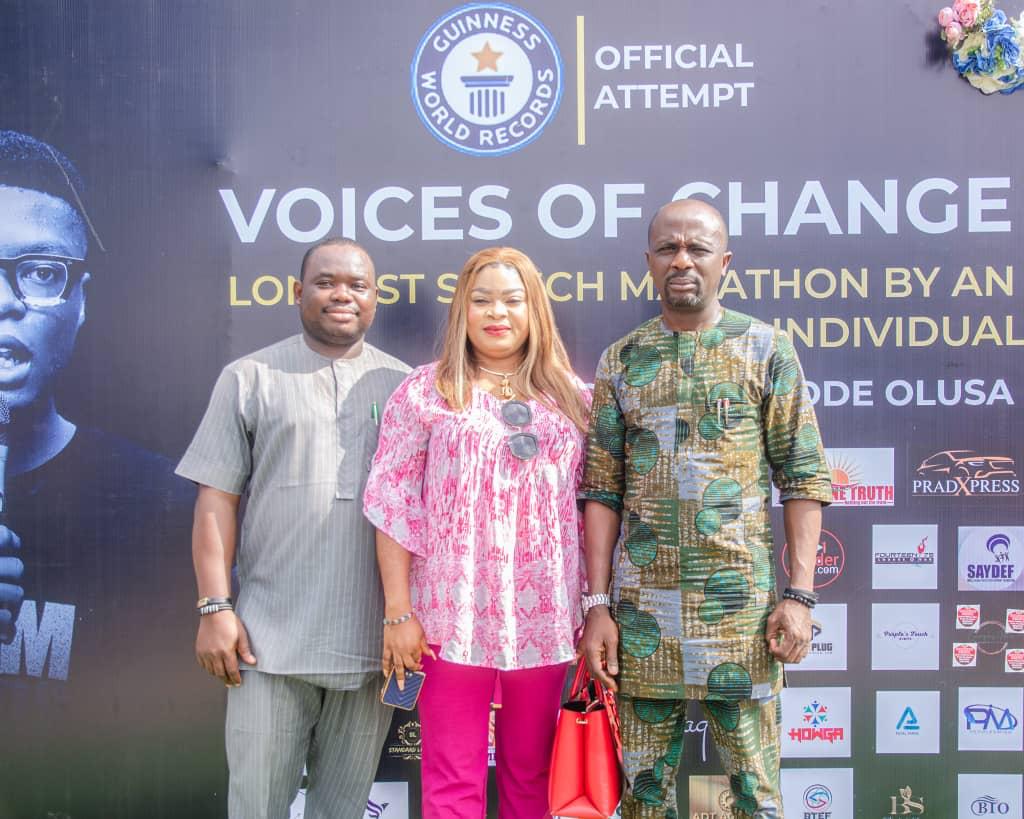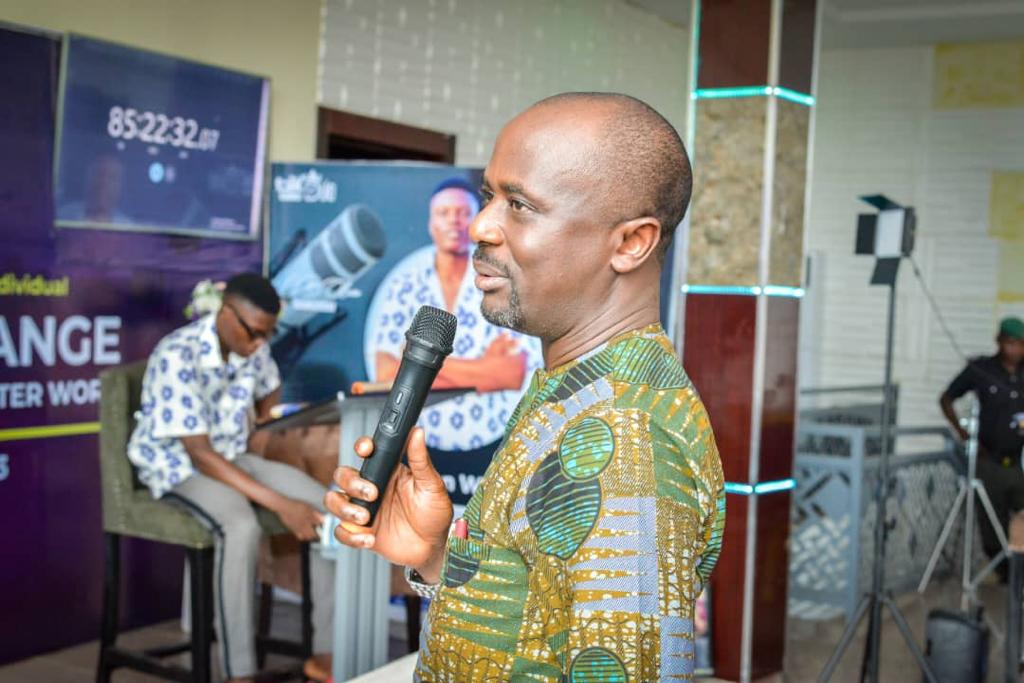 Rt. Hon. Abayomi congratulates Christopher Olusa in advance pending his recognition by GWR as the new record holder and also implore the good people of Ondo State to mobilize support for him.
Oki Isaiah Omosuyi,
SA, Youth and Students Affairs,
Office of the Deputy Speaker, ODHA
15th September, 2023